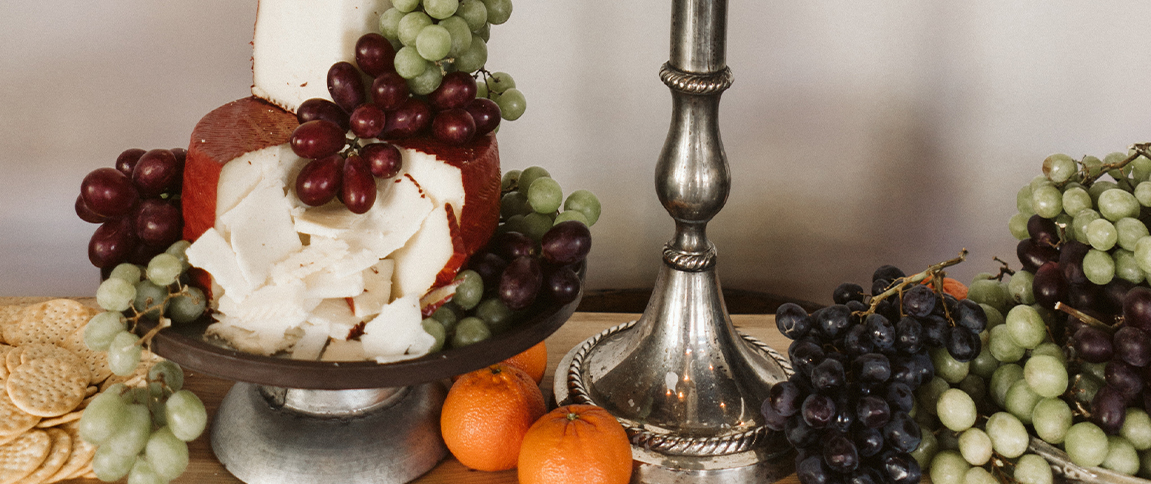 Laughter is the brightest where the food is the best.
Meet the Woman Behind Fox n Company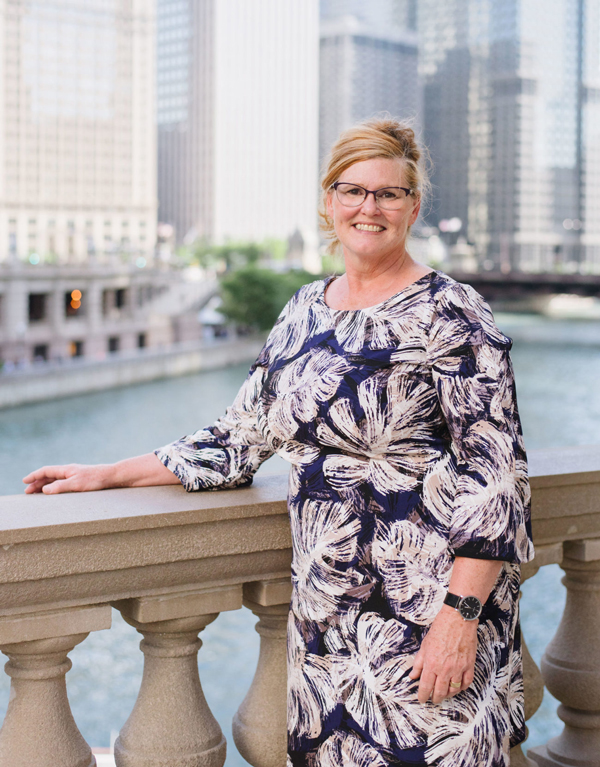 Hello, I am Wanda Fox, owner of Fox n Company. Hospitality and entertaining have always been a huge part of my life. Growing up on a farm in Virginia, with roots that stretch all the way to Georgia, everything we did revolved around abundant amounts of food full of flavor. Of course, being southern, the food served as the backdrop to every social occasion.
I always knew that I wanted to create unique and beautiful tabletop designs centered around an abundance of food. My journey to that place has had some twists and turns along the way, but I am finally exactly where I want to be! I started out working in floral design; my thought was that flowers always bring that sense of style and beauty to any occasion. I STILL believe that however, I realized that my true passion was in creating beautiful tablescapes of luxurious food. As a result, floral began to take on a supporting role instead of being the main focus.
Introducing Grazing Tables to Chicago Catering
I still remember the day I came across my first charcuterie board. To be honest, I didn't have a clue what a charcuterie board even was! The only thing I knew was that they were amazing – the wood was gorgeous, and the food was incredible. That day changed the course of my journey. I dove right in and learned everything there was to know about charcuterie boards. With the help of my talented husband, I began making my own reclaimed boards from fallen black walnut trees.
I started catering small events with these first charcuterie boards – the concept was simple, elegant entertaining. Over time, however, that simple yet elegant concept evolved into something unique, luxurious and amazing – grazing tables. Grazing tables are more than just an abundance of food, they are edible art! They are loaded with decadent charcuterie, gourmet cheeses, mounds of fruit, artisan honey, sumptuous chocolates, old-world inspired baked breads, gluten-free crackers and so much more. All of this bounty is then styled in such a way that it becomes a show-stopping centerpiece at any event. They create an environment that is both exquisite and welcoming at the same time. I'm thrilled to be able to share my grazing tables with you and can't wait to create a masterpiece of edible art for your own special event.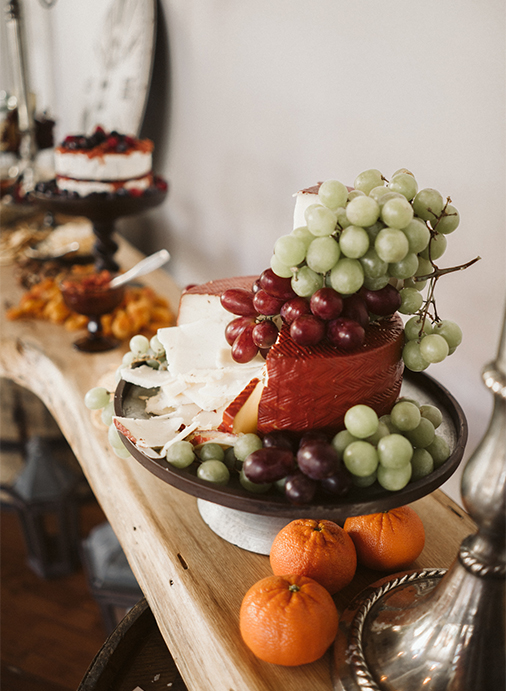 Special Catering for Chicago's Special Events
What is YOUR special event? A birthday party? A baby shower? Or perhaps a corporate business meeting? Whatever the event is, don't let it be ordinary. Fox n Company will, very simply, take it up a notch – like all the way to exquisite. After all, there is nothing – not a conversation, a handshake or even a hug – that establishes friendship so forcefully as eating together.