This spring I had the privilege of showcasing one of our grazing tables for a styled intimate wedding photo shoot, organized by Elements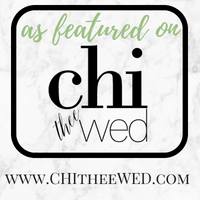 Preserved. If you've never heard of Elements Preserved, you MUST check them out. They are an amazing source for vintage and specialty rentals. They also have a luxury event space perfect for intimate weddings, private parties and other special events. The owner, Beth Boelter, had this to say about our Fox n Company Grazing Tables!
"One of the absolute highlights of the day was the live-edge charcuterie board, balanced on two of our whiskey barrels, filled with the most delicious and delightful spread of catering goodness, provided by Wanda Fox of Fox n Company.

Specializing in catering for the grazing table, where all the delightful cheese, fruit spread, honey, nuts, chocolate, breads, and fresh fruits can be found, the grazing table has become the new alternative to the traditional canapé option; they're inviting, sociable, and they fit any reception format! Together with our whiskey barrels, the attractive displays kept our guests coming back for more of the various cheeses displayed in such beautiful ways, including a small wedding cake!

We highly recommend the grazing table as an alternative to the traditional sit-down dinner, especially for an intimate cocktail style event, an elopement wedding reception, or even a morning birthday brunch. The grazing table is really a very simple concept of what we often find ourselves doing at our backyard picnics, but in a very beautiful way. Whether used for sweet or savory sharing boards, it's ideal for breakfast, lunch, or dinner, and everything in between."
This event was truly enjoyable, and our grazing table was certainly one of the highlights. I can't tell you how many people commented on how beautiful everything was. Even better, how FUN it was grazing delightful food while mingling, chatting and taking photos.
Creating Your Own Grazing Table
We would love to be a part of your special day! One of the beauties of the grazing table is that it can be customized to fit YOUR style and taste. Is there a special cheese you want to try? Would you like a cheese inspired wedding cake? Are macaroons your thing? What about truffles? We will work with you to make sure your grazing table fits your unique style and budget. All you need to do is provide the venue and we will take care of the rest! Let's plan your grazing table.