We as humans are social creatures and we thrive when we bond with others. While you may think that excludes introverts, it doesn't. There have been several studies done that show it may take longer for an introvert to form bonds. However, when they do, they connect more deeply than extroverts. We are made to form connections, which is why "social distancing" has such a negative impact on our mental health.
I'll be the first to admit that technology is a wonderful thing. I am so grateful that we can still visit our friends over FaceTime, Zoom, Google Meet, and other apps. However, this cannot replace the feeling of a hug and even basic human interactions with others. So, while we are learning how to practice all kinds of health and safety measures, let's not neglect our mental wellness.
Why Culinary Therapy?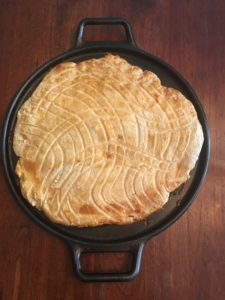 When I began this journey that eventually led me into event catering, I knew that bringing people together was ultimately what I wanted to. You won't find much more joy than gathering around the table enjoying great food and even better friendship.
Take this communal cookie for instance; traditionally baked for a celebration among friends and served whole so friends can break off large chunks to eat. This particular communal cookie only managed to serve my own little family this week, but there is just something about sharing food that brings us joy.
The grazing tables I create are designed with healthy artisan foods intended to nourish our bodies and feed our hearts. But oftentimes healthy foods just aren't enough to meet the demands of our bodies. Life is full of stresses and that imposes a huge strain on our bodies. There is a tremendous amount of research done that shows, in order to meet the high demands life puts on us, we not only need to feed our bodies, we also need to feed our gut, brain, and heart.
Mental Health Month
This month is dedicated as Mental Health Month and let's be honest, it couldn't come at a better time! I really love the philosophy of Amare Global. Their tagline is The Mental Wellness Company. They believe that we have to support, love, and build ourselves first before we can be of help to others. This is so true! But how do we do this? We live in the age of abundant information and knowledge, but finding a place to start can be overwhelming.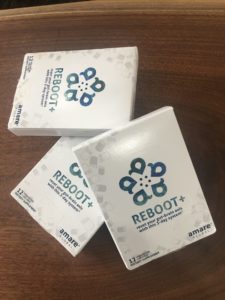 While I am home during this pandemic and looking for more mental clarity and inspiration, I am planning on joining Amare's Mental Wellness Conference. It is being held virtually from May 14-17th. They will be talking about how to become stress resilient, tapping into your energy, and how to optimize your mental performance. If you are like me and looking for a way to reboot your mental wellbeing, you can sign up for this free conference as well.
I read a quote the other day that said: "Food is the bridge to understanding, it is the lost art of coming together with our neighbors." I don't know about you, but I miss this art of coming together with my neighbors! Until we can "meat" again, however, let's focus a little more on our own mental health. Let's continue to find ways where we can nourish our wellbeing from within.